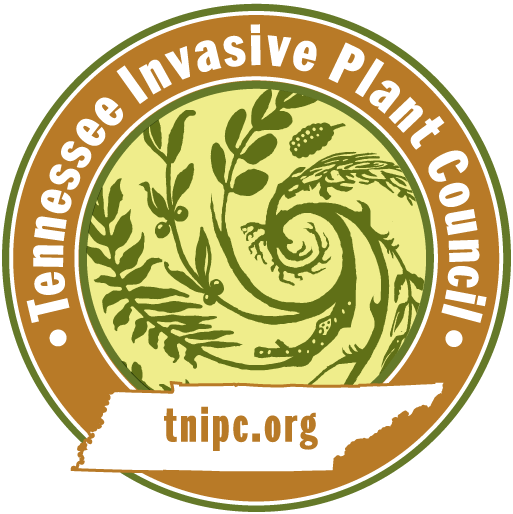 Welcome to the
Tennessee Invasive Plant Council
Kudzu Town Hall in Sevier Cty, Jan. 30, 2020
Keep Sevier Beautiful organization is hosting a town hall at the Sevierville Civic Center Thursday, January 30, from 6:00 – 7:00 p.m.  Speakers will address the biological impacts of this invasive vine, explore solutions, and answer questions.  For more information, email Keep Sevier Beautiful.
Tennessee Weed Wrangles March 7, 2020
Be on the lookout for a Weed Wrangle event near you March 7.  State Parks, local municipal parks, nature sanctuaries, and many other entities are looking for volunteers to rid their grounds of unwanted invasive plants. Nashville-area events can be found on the Hands On Nashville website, type Weed Wrangle in the Keywords Advanced Search box.  Information on other Tennessee locations coming soon.
TN-IPC Workshop in Chattanooga March 18, 2020, 8:30 a.m. – 3:30 p.m. EDT
TN-IPC's Chattanooga workshop is geared toward professionals in landscaping and maintenance.  Sessions will cover an explanation of invasion biology, developing a plan of action, control and treatment methods, post-treatment maintenance, and site evaluation for replanting.  Indoor programs will take place at the John A. Patten Recreation Center.  Following lunch (on your own), active demonstrations of various tools and methods of control are planned at Reflection Riding Arboretum and Nature Center, 2.2 miles (7 minutes) from Patten Rec Center.  Pesticide points will be available.  Registration is $20 and will open very soon!  Please check back.
Homeowners Invasive Plant Primer
This new step-by-step guide from TN-IPC carefully walks homeowners through the process of identifying invasive plants in the residential landscape and helps them select the best solution for effective and lasting control.  Paired with our Landscaping brochures, "Invasive Plant Primer for the Home Landscape: Identify, Control, Replant" outlines the best way to move from a lifeless yard choked with invasive plants to an ecologically functional landscape of diverse native plants supporting area wildlife. Printed copies of the guide are available thanks to the Tennessee Division of Forestry and a grant from the U.S. Forest Service.
TN-IPC in Tennessee
We updated our name, logo, Web site, and plant list, but our mission remains the same: to promote public awareness of the serious threats non-native invasive plants pose to natural areas and provide solutions to manage those threats. TN-IPC is a chapter member of the Southeast Exotic Pest Plant Council and the national organization, National Association of Invasive Plant Councils.
Donate to TN-IPC.
TN-IPC Newsletter Archive
Our electronic newsletter ended a while back, and  TN-IPC relies on social media, Facebook and Twitter, to share news items, informational articles, and other relevant links on native as well as invasive plants.  Newsletter issues are archived here for review.
Wildland Weeds Available Online
Wildland Weeds, the official quarterly publication of the Florida and Southeast Exotic Pest Plant Councils and all affiliated chapters, is available online, including all back issues dating to 1997. Articles cover current research, invasive plant biology, ecology and control methodology, taxonomy, impacts of exotic pest plants, and case studies. Wildland Weeds Library
Join Us!
TN-IPC is open to anyone with an interest in the problem of invasive exotic plants.

Join Us Today!
TN-IPC on Twitter
RT @PlayCleanGo : You hear 👂 about #invasivespecies a lot from all sorts of #naturalresource groups. Here's what you can do to help protect…
3 months ago
Follow @TNIPC