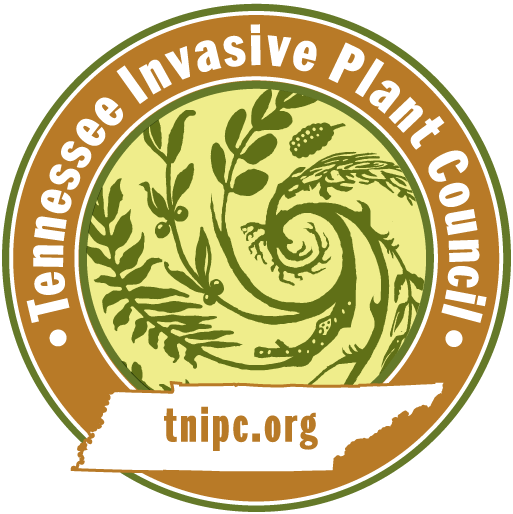 Welcome to the
Tennessee Invasive Plant Council
TN-IPC in Tennessee
We may have updated our name, logo, Web site, and plant list, but our mission remains the same: to promote public awareness of the serious threats non-native invasive plants pose to natural areas and provide solutions to manage those threats. TN-IPC is a chapter member of the Southeast Exotic Pest Plant Council and the national organization, National Association of Invasive Plant Councils.
Donate to TN-IPC.
Fall Weed Wrangle in Oak Ridge, Sept. 28
Tennessee Citizens for Wilderness Planning and the Tennessee Valley Authority are hosting a Weed Wrangle to celebrate National Public Lands Day this Saturday, Sept. 28, 2019,  at the Worthington Cemetery Ecological Study Area in Oak Ridge.  Volunteers are welcome.  Meet at 9 a.m. EDT at Elza Gate Park at the east end of Oak Ridge.  TCWP will provide lunch to volunteers afterwards.
The study area includes a mix of cedar barren, forest and scrub-shrub wetlands, great birding, and a historic cemetery with an enormous eastern hemlock tree. There are also a host of invasive plants that we have been working to control including the Dahurian buckthorn (Rhamnus davurica). It was discovered growing there a few years ago and appears to be spreading.  Contact Jimmy Groton with any questions.
TN-IPC Board Meeting, Oct. 17
TN-IPC's next board meeting is scheduled for October 17, 2019, at Cumberland Mountain State Park.  The meeting will begin at 10:00 a.m. CDT.
TN-IPC Newsletter Archive
Our electronic newsletter ended a while back, and  TN-IPC relies on social media, Facebook and Twitter, to share news items, informational articles, and other relevant links on native as well as invasive plants.  Newsletter issues are archived here for review.
Wildland Weeds Available Online
Wildland Weeds, the official quarterly publication of the Florida and Southeast Exotic Pest Plant Councils and all affiliated chapters, is available online, including all back issues dating to 1997. Articles cover current research, invasive plant biology, ecology and control methodology, taxonomy, impacts of exotic pest plants, and case studies. Wildland Weeds Library
Join Us!
TN-IPC is open to anyone with an interest in the problem of invasive exotic plants.

Join Us Today!
TN-IPC on Twitter
RT @colinpurrington : I've been ripping out all the English ivy in my yard and during breaks (to warm up) I've been composing a list of why…
10 months ago
Follow @TNIPC