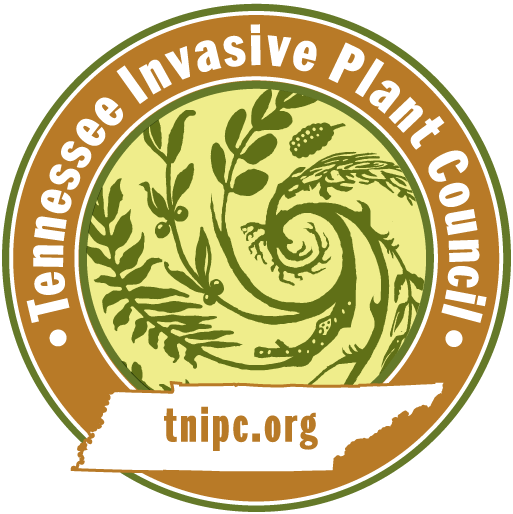 Welcome to the
Tennessee Invasive Plant Council
TN-IPC Board Meeting Jan. 21, 2020, in Cookeville
Our winter board meeting is January 21, 2020, at TDEC's Cookeville Field Office (1221 S. Willow Ave., 38506).  Meetings begin at 10:00 a.m. CST and typically wrap up around 2:00 p.m.  We'll put the finishing touches on our March 18, 2020, workshop planned in Chattanooga.
Tennessee Weed Wrangles March 7, 2020
Be on the lookout for a Weed Wrangle event near you March 7.  State Parks, local municipal parks, nature sanctuaries, and many other entities are looking for volunteers to rid their grounds of unwanted invasive plants.  Check back for more information on locations around the state.
TN-IPC in Tennessee
We updated our name, logo, Web site, and plant list, but our mission remains the same: to promote public awareness of the serious threats non-native invasive plants pose to natural areas and provide solutions to manage those threats. TN-IPC is a chapter member of the Southeast Exotic Pest Plant Council and the national organization, National Association of Invasive Plant Councils.
Donate to TN-IPC.
TN-IPC Newsletter Archive
Our electronic newsletter ended a while back, and  TN-IPC relies on social media, Facebook and Twitter, to share news items, informational articles, and other relevant links on native as well as invasive plants.  Newsletter issues are archived here for review.
Wildland Weeds Available Online
Wildland Weeds, the official quarterly publication of the Florida and Southeast Exotic Pest Plant Councils and all affiliated chapters, is available online, including all back issues dating to 1997. Articles cover current research, invasive plant biology, ecology and control methodology, taxonomy, impacts of exotic pest plants, and case studies. Wildland Weeds Library
Join Us!
TN-IPC is open to anyone with an interest in the problem of invasive exotic plants.

Join Us Today!
TN-IPC on Twitter
RT @PlayCleanGo : You hear 👂 about #invasivespecies a lot from all sorts of #naturalresource groups. Here's what you can do to help protect…
1 month ago
Follow @TNIPC