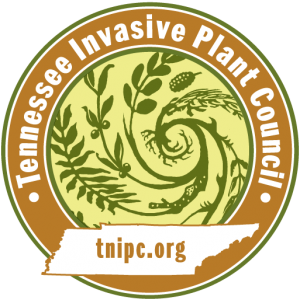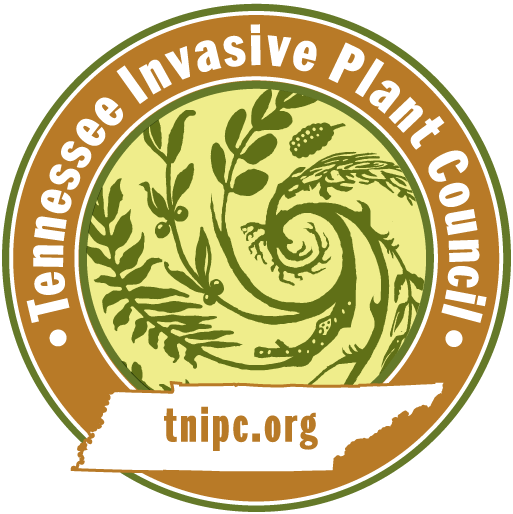 Welcome to the
Tennessee Invasive Plant Council
Doug Tallamy to Speak at Discover Life in America's Earth Day Event, April 22, 2023
Discover Life in America celebrates its 25th Anniversary with a reception hosting renowned entomologist, ecologist, and author Doug Tallamy as keynote speaker Saturday, April 22, 2023.  The evening program begins at 6:00 p.m. EST at the Park Vista Hotel in Gatlinburg, TN.  Tickets to the event are $10.  Register here.
Cut Damaged Ivy & Wintercreeper Vines Now!
The severe cold in December left us a wonderful holiday treat — English Ivy (Hedera helix) and Wintercreeper (Euonymus hederaceus) foliage got zapped.  Now is the perfect time to get rid those invasive vines growing on trees, fences, and house walls.   Cut a 3- to 5-inch section from each stem about a foot or so above the ground, which will kill all parts of the vine above.   In early May, once the stump has produced new stems and leaves, cut another inch or two off the remaining stump and apply undiluted brush and stump killer (8% triclopyr) to the fresh cut (see "Cut Stump" video below) using a 1-inch strip of sponge or a foam brush.  Protect tree bark from the herbicide.  If needed, repeat the cut and treatment until the vine is dead.  Suitable commercial products include Ortho GroundClear Poison Ivy & Tough Brush Killer, Fertilome Brush Killer Stump Killer, and BioAdvanced Brush Killer Plus.  Let's Free the Trees!!
2nd Annual Invasive Species Youth Poster Contest
TN-IPC is partnering with Tennessee 4-H, Weed Wrangle®, and Tennessee Department of Agriculture on the 2nd Annual Tennessee Invasive Species Youth Poster Contest.  The goal is to spread awareness and knowledge among youth and adult audiences through science-based information and individual creativity to educate others on the impact of invasive species.  Students in grades 4 through 8 (public, private, or home school) may participate.  Full details are available on the event website.  July 1, 2023, is the deadline for entries.
Curious about Kudzu?
Watch this video from Clemson Forestry Extension explaining how kudzu got here, why it is problematic, and ways to effectively control, even eliminate, this voracious vine.  Kudzu Identification, History and Control
How-to Videos: Control Methods
Click on these links to find quick, easy instructions for three common methods of controlling invasive plants.
Yale Article Documents Correlation of Insect Decline and Non-native Plants
The displacement of native plants by non-native species affects ecological relationships with insects and by extension birds, resulting in a negative impact on populations.  An article in Yale Environment 360, published at the Yale School of the Environment, presents recent research on these food web effects.
Homeowners Invasive Plant Primer
This new step-by-step guide from TN-IPC carefully walks homeowners through the process of identifying invasive plants in the residential landscape and helps them select the best solution for effective and lasting control.  Paired with our Landscaping brochures, "Invasive Plant Primer for the Home Landscape: Identify, Control, Replant" outlines the best way to move from a lifeless yard choked with invasive plants to an ecologically functional landscape of diverse native plants supporting area wildlife. Printed copies of the guide are available thanks to the Tennessee Division of Forestry and a grant from the U.S. Forest Service.  Local television show, Tennessee's Wild Side, recently featured TN-IPC's homeowners primer.  View the segment here.
TN-IPC in Tennessee
We updated our name, logo, Web site, and plant list, but our mission remains the same: to promote public awareness of the serious threats non-native invasive plants pose to natural areas and provide solutions to manage those threats. TN-IPC is a chapter member of the Southeast Exotic Pest Plant Council and the national organization, National Association of Invasive Plant Councils.
Donate to TN-IPC.
Join Us!
TN-IPC is open to anyone with an interest in the problem of invasive exotic plants.

Join Us Today!
TN-IPC on Twitter
RT @InvSp : It's World Pest Day today, a day to spread awareness of the importance of pest management. Invasive pests like the brown marmora…
1 year ago
Follow @TNIPC