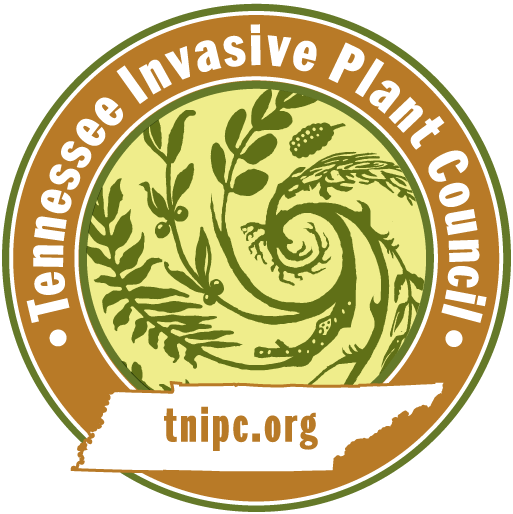 Welcome to the
Tennessee Invasive Plant Council
Weed Wrangle® in Tennessee
In conjunction with National Invasive Species Awareness Week, communities and parks in Tennessee and other states across the nation are increasingly hosting all volunteer Weed Wrangles®.  This year, many are planned for Saturday, March 2, including 25 events at various state parks across Tennessee.  A few are scheduled on other dates throughout the year.  Nashville area residents can find a list of Wrangles through Hands On Nashville by typing "Weed Wrangle" into the Keywords search.  Tennessee Citizens for Wilderness Planning in Oak Ridge has dates for spring (and later) fall Weed Wrangles on their Events page.  In the Chattanooga area contact Bill Moll (whmoll@aol.com) for information on scheduled events.  Memphis events are planned at Shelby Farms, Wolf River Conservancy, and Memphis Botanic Garden.  Contact these locations for more information.
National Invasive Species Awareness Week, Feb. 25 – Mar. 1, 2019
As part of the week's event, National Association of Invasive Plant Councils is hosting a series of daily webinars Feb. 25-28 on topics ranging from the debate over glyphosate to the impact of public education campaigns.  NISAW's website also features these webinars and a toolkit containing advice and resources around local efforts to prevent the spread of invasive species.  The North American Invasive Species Management Association (NAISMA) hosts a series of monthly webinars in 2019 on the third Wednesday at 1:00 p.m. Central Time.
TN-IPC List Revision, Public Comments and Response
The Tennessee Invasive Plant Council revised its list of invasive plant species in Tennessee and their category designations after months of research and peer review.  The proposed list was posted for public review and comment over several weeks late last year. The new list, category designations, public comments, and TN-IPC's responses may be viewed on this page.  A brochure of TN-IPC's new list is being printed and will be posted for download soon.  Our site's Invasive Plants page is currently undergoing revision to reflect these changes.
Post-Fire Planting Guide for Gatlinburg, TN
TN-IPC and Tennessee Native Plant Society developed the following landscape planting guide for residents in and around Gatlinburg, TN, affect by the wildfires in December 2016.  This document points out 11 invasive plant species most likely to take advantage of this disturbance and how to recognize them as seedlings and young plants.  In addition, it suggests several ornamental native plants as alternatives to the invasive species.   Other agencies and organizations are also posting this document on their Web sites, including Tennessee Native Plant Society, Sevier County Master Gardeners Association, Friends of the Smokies, Great Smoky Mountains Association, Sevier County Wild Ones, and Burn Safe Tennessee.  Download the Gatlinburg Post-fire Planting Guide.
TN-IPC in Tennessee
We've got a new name, new logo, new Web site, and new plant list, but our mission is the same: to improve public awareness of the serious threats non-native invasive plants pose to natural areas and provide solutions to manage those threats. TN-IPC is a chapter member of the Southeast Exotic Pest Plant Council and the national organization, National Association of Invasive Plant Councils.
Donate to TN-IPC.
Farewell TN-IPC Newsletter
Our electronic newsletter is riding off into the sunset.  TN-IPC will rely on social media, Facebook and Twitter, to share news items, informational articles, and relevant links on native as well as invasive plants.  Many thanks to our board member Belinda Ferro for her work spanning four years to keep us better informed.  All newsletter issues are archived here for review.
Wildland Weeds Available Online
Wildland Weeds, the official quarterly publication of the Florida and Southeast Exotic Pest Plant Councils and all affiliated chapters, is now available online, including all back issues dating to 1997. Articles cover current research, invasive plant biology, ecology and control methodology, taxonomy, impacts of exotic pest plants, and case studies. Wildland Weeds Library
Join Us!
TN-IPC is open to anyone with an interest in the problem of invasive exotic plants.

Join Us Today!
TN-IPC on Twitter
RT @colinpurrington : I've been ripping out all the English ivy in my yard and during breaks (to warm up) I've been composing a list of why…
6 months ago
Follow @TNIPC